MYMEX JOHOR 2018 (18th-21st October 2018)
VF Fastening Systems Pte Ltd
Booth: B31
Venue: EXPO @ Danga City Mall
Date: 18th-21st October 2018
Malaysia's Manufacturing Exhibition (MYMEX), specializing on machine tool & metalworking returns to the Southern Region of Malaysia!
With Malaysia's business opportunities expanding all around the Northern and Southern region, MYMEX exhibition returns again at the Expo @ Danga City Mall, Johor Bahru to cater for the demands of the manufacturing sectors in the Southern Region.
Making its debut at 2007, MYMEX is quickly gaining recognition as the most cost-effective link to the ever growing manufacturing zones around Malaysia. Bearing the tagline; "Transforming Opportunities into Business", MYMEX is exactly that, as the exhibition will feature the latest global technologies, equipment and services.
Credit: http://www.expoworks.com.my/mymex/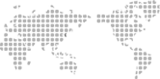 Call us today at
+65 6752 3033
We can help you explore your options, understand your problems better, or just be there to listen.