Product
- Cutting Bore. Ensat®-SB/SBI (307/308)
VF Fastening Systems Pte Ltd
Cutting Bore. Ensat®-SB/SBI (307/308)
Cutting Bore. Ensat®-SB/SBI (307/308)
Brand: Kerb Konus
Threaded insert Ensat®-SB/SBI with cutting bores is a self-tapping fastener for the creation of wear-free, vibration resistant screw joints with high loading capacity in materials with higher shearing strength.
Suitable for use in:
-Aluminium and aluminium alloys
-Magnesium alloys
-Cast iron, brass, bronze
-Duroplastics, thermoplastics
Material:
Steel, Stainless Steel, Copper.
Size:
M3-M16
Please Contact Us For More Information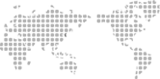 Call us today at
+65 6752 3033
We can help you explore your options, understand your problems better, or just be there to listen.