Product
- Chip Reservoir. Ensat®-SBS/SBSI(337/338)
VF Fastening Systems Pte Ltd
Chip Reservoir. Ensat®-SBS/SBSI(337/338)
Chip Reservoir. Ensat®-SBS/SBSI(337/338)
Brand: Kerb Konus
This special Ensat® was developed for applications in which chips created by the tapping process could cause detrimental effect, damage or failure in installed assembly - for example in electronic equipment. The chips created during the installation process are stored in these reservoirs and cannot drop into sensitive equipment components.
Material:
Steel, Stainless Steel, Copper.
Size:
M3-M16
Please Contact Us For More Information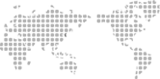 Call us today at
+65 6752 3033
We can help you explore your options, understand your problems better, or just be there to listen.