Product
- Stud Welding System
VF Fastening Systems Pte Ltd
Stud Welding System
Brand: Asia Giken
Asia Giken manufactures a range of high quality stud welding systems and industrial fasteners by their in house system. Using a high speed, steady production system, Asia Giken is able to answer the demands of welding studs, female studs and various industrial fasteners through their expertise and technologies. Supported by new techonolgies in stud arc welding development, Asia Giken continuously improves to meet the needs of customers.
A key product of Asia Giken is the stud, welded by the capacitor discharge (CD) method which forms a projection that generates the arc, and the timber of flux can be welded without using it. The CD system is a momentary stud welding system with a weld time of 1/1000 second, using energy accumulated by the capacitor group with original design and performance. Due to extremely low ark heat/ merge, distortion and transformation on the back of the base material hardly occurs. The system is suitable for welding a laminate or a delicate surface-treated base material, and has features impossible in other welding methods. Every stud passes though stringent quality inspection and is marked with the A Mark Asia Giken Co., Ltd. Orginal at the rear end.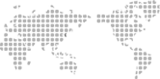 Call us today at
+65 6752 3033
We can help you explore your options, understand your problems better, or just be there to listen.