Product
- Mubux®-A Press-In Insert With Helically Knurled Locking Profile
VF Fastening Systems Pte Ltd
Mubux®-A Press-In Insert With Helically Knurled Locking Profile
Mubux®-A Press-In Insert With Helically Knurled Locking Profile
Brand: Kerb Konus
The Mubux®-A is a threaded insert or stud with multiple helically knurled rings, a tapered anchorage profile and a pilot end for easy push in.
For the manufacture of wear-resistant screw fasteners with high loading capacity in hard plastic.
Material: Brass
Size: M2-M10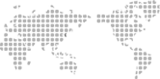 Call us today at
+65 6752 3033
We can help you explore your options, understand your problems better, or just be there to listen.